In August I made a map of Koha installations based on geolocation of the IP addresses that retrieved the Koha Debian package. Here's an equivalent map for Evergreen: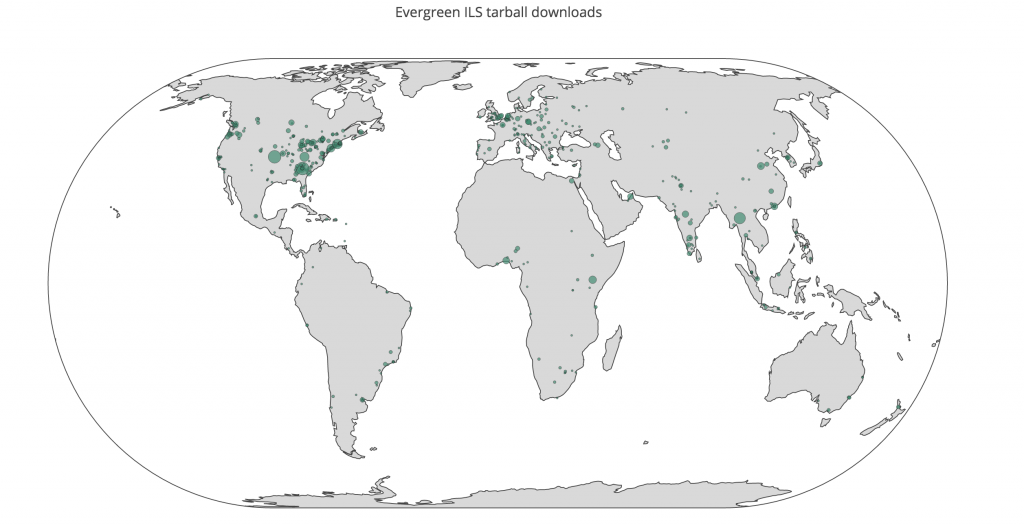 As with the Koha map, this is based on the last 52 weeks of Apache logs as of the date of this post. I included only complete downloads of Evergreen ILS tarballs and excluded downloads done by web crawlers.  A total of 1,317 downloads from 838 distinct IP addresses met these criteria.
The interactive version can be found on Plotly.

Visualizing the global distribution of Evergreen installations from tarballs by Galen Charlton is licensed under a Creative Commons Attribution-ShareAlike 4.0 International License.